Castles & Cassowaries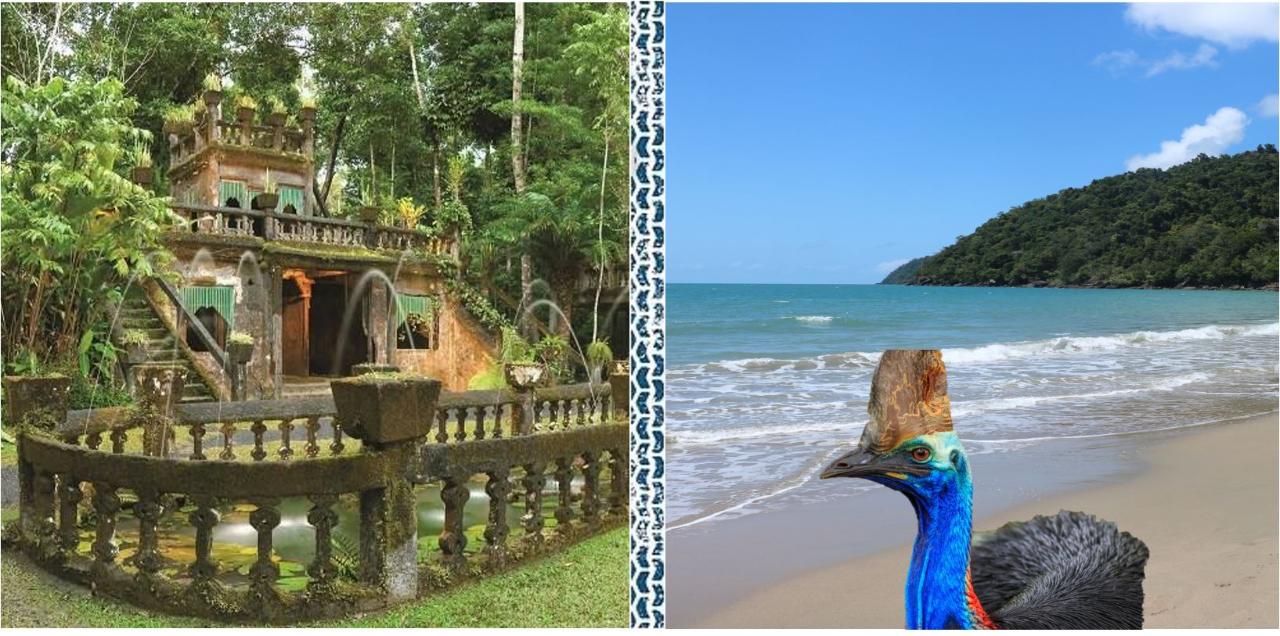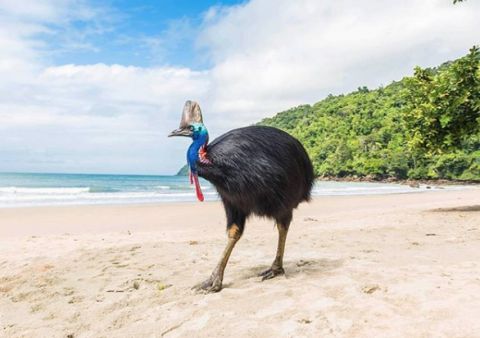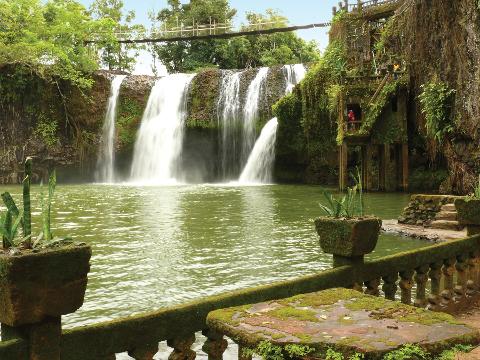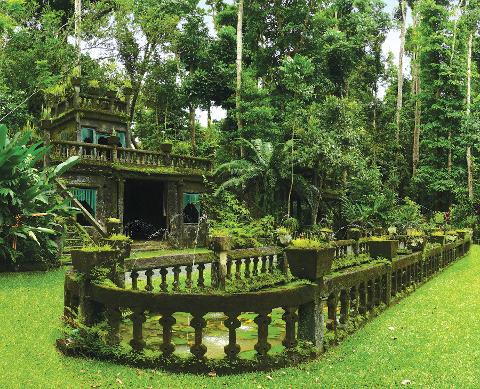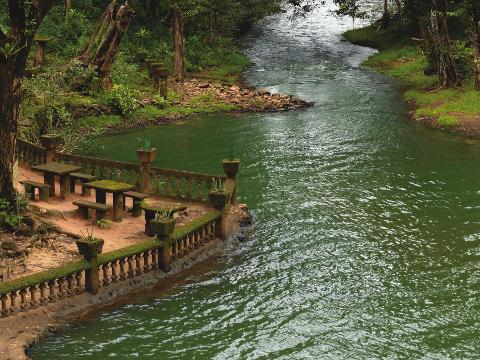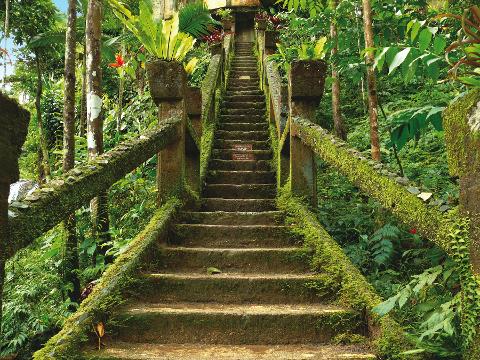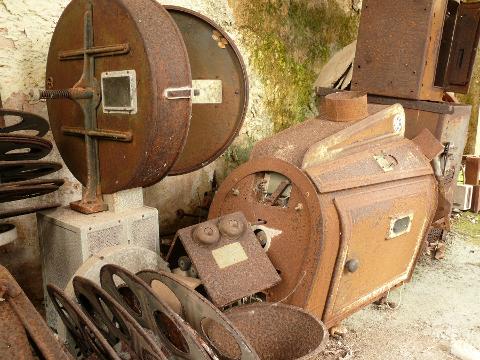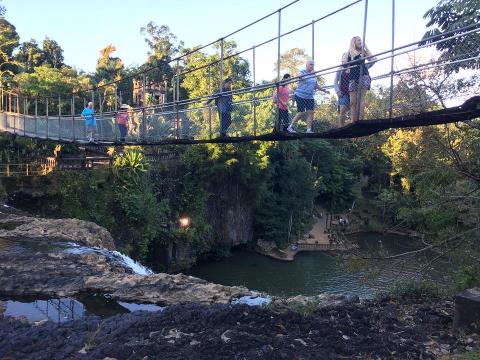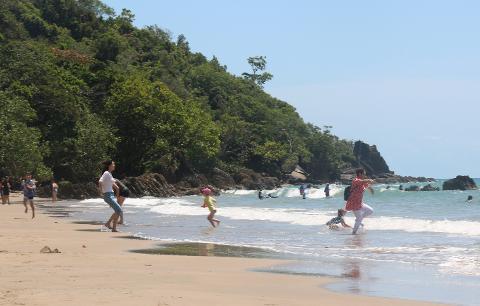 As you start your journey to the charming Paronella Park, your highly trained guide will pass through many local areas sharing knowledge and fun facts to keep you entertained. Stop at a well known Wallaby spot to see thousands of marsupials in their natural habitat.
Be the FIRST visitors of the day to arrive at the park, enjoy the peace and tranquillity of the EXCLUSIVE access. Capture some magical photographs before the venue opens to the public, & discover why the park was voted the number #1 must do in Queensland. Explore the park at your leisure or take the option of a 20 minute guided tour of the first Hydro Electricity power station built in Queensland.
Meet your guide at the museum and take a look at the many interesting artifacts, before taking a leisurely stroll across the suspension bridge over the beautiful Mena Creek falls. Take a few minutes to capture an amazing photo opportunity before departing Paronella Park.
Make your way down the stunning mountains of the wet tropics, keeping your eyes open to see if you can spot any of the cassowaries that call Etty Bay home. Learn amazing information about theCassowary and why the rainforest is so reliant on this incredible creature. Have Morning Tea on the beach before departing for your journey back to Cairns.
WHY THIS TOUR?
EXCLUSIVE access to Paronella Park
Private tour of park and Hydro Power Station
Cassowary Spotting at Etty Bay – VERY high success rate!
Morning tea on the beach
FREE pick up and drop off from Northern Beaches, Cairns City,
Cairns Southern Suburbs, Innisfail, residential, and Air BnB ·
FREE infant/child seats
FREE airport drop off (bring your luggage with you)
Small personalised tour – maximum of 10 customers
Wallaby Spotting
AMAZING photo opportunities
ITINERARY
DEPART CAIRNS 07:00 RETURN CAIRNS 13:00
07:00 Depart Cairns

07:15 Wallaby spotting
08:20 Arrive at Paronella Park (Exclusive access)
09:30 Hydro Tour / Free time
10:00 Depart Paronella Park
10:30 Cassowary Spotting & Education session at Etty Bay
10:45 Picnic On the Beach / Free Time
11:15 Depart Etty Bay
13:00 Arrive back to Cairns / Hotel Drop Off / Airport Drop Off
(estimated arrival 1.30pm)
INCLUSIONS
Hotel pick up/drop off from/to Cairns & Northern Beaches & Innisfail
Fully air conditioned vehicle
Airport drop off (baggage storage)
Infant/child seats
Highly trained local guide
Wallaby spotting
Live commentary, storytelling & audio podcast
Admission to Paronella Park (with 24 month return pass)
Day tour & Hydro tour
Bottle of water
Free gift
All fees and taxes
Mandarin, Cantonese Japanese & Korean Tour guides available at Paronella Park on request
OPTIONS
Over Night Stay (additional costs apply)
WHAT TO BRING
Bottle of water
Money for optional extras
Camera
Swimmers & towel
Hat & sunscreen
Wet weather gear
PICK UP POINTS & TIMES
06:15 Palm Cove, Clifton Beach, Kewarra Beach
06:30 Trinity Beach, Trinity Park, Smithfield & JC University
06:45 Yorkey's Knob, Holloway's Beach, Machans Beach
07:00 Cairns City & Inner Suburbs.
07:15 Cairns Southern Suburbs
If you cannot see your location above, please request at time of reservation.